Our Deluxe Home Theater Installation includes on wall or ceiling speaker mounting and wire concealment.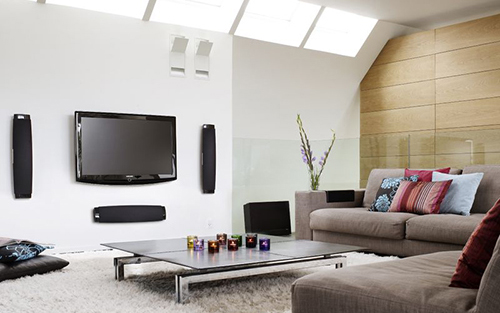 As wire concealment requires accessible raceways either with an attic or basement, a survey will be performed at the beginning of your installation to confirm this accessibility.
The Deluxe Home Theater Installation Package Includes:
Our Installers will conduct a pre-installation survey upon arrival.
Neatly dress all the cables and conduct all wires using neat wire management.
Up to 3 Speakers mounted on the wall or in the ceiling.
Connect home theater speakers with concealed wires.
One-year warranty.
CALL (866) 550-4388 OR CONTACT US AND DISCOVER THE EXPERIENCE OF OUR BEST TECHNICIANS